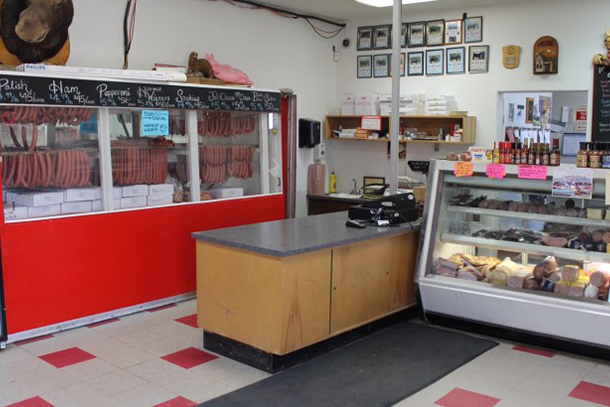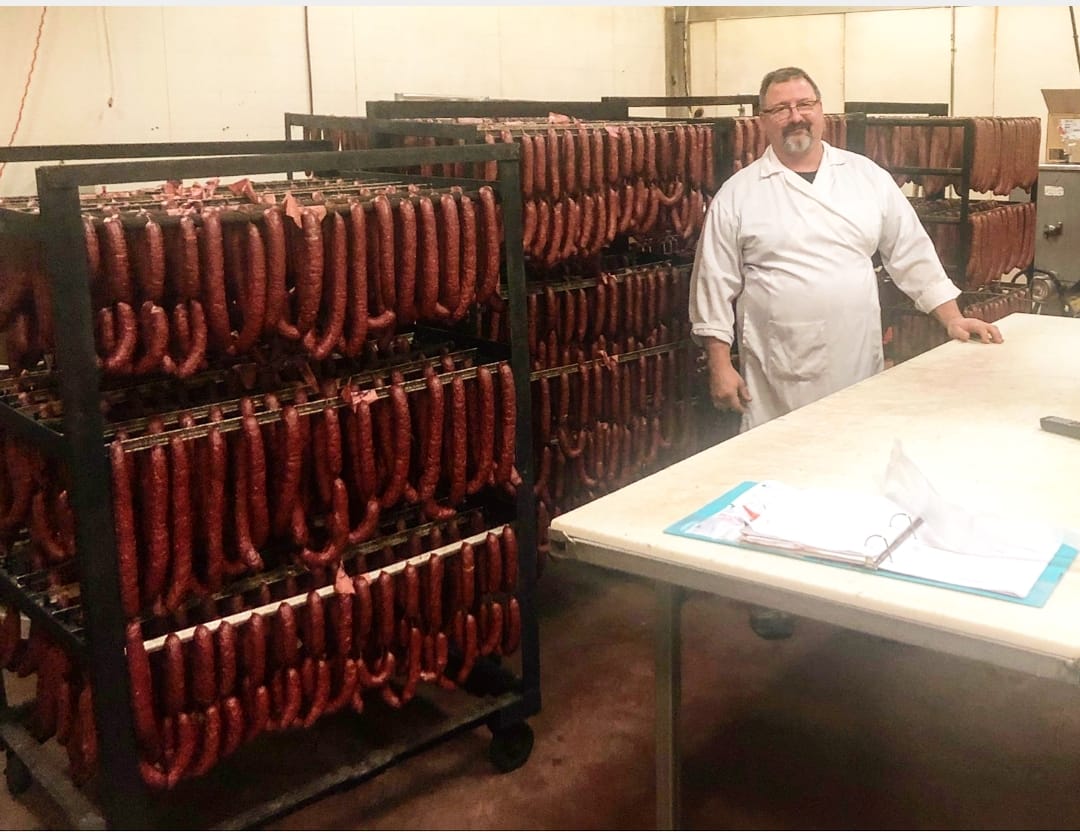 Our Story
We have proudly been serving Regina and area for over 30 years
We put all of our 30 years of experience into providing you with the freshest, best cut meat available.
Our homemade sausage selection includes smokies, Polish, ham, jalapeno, pepperoni, bratwurst, breakfast, Ukrainian, Mennonite, Italian and cabbage rolls. We put all of our 30 years of experience into providing you with Regina and area's best meats.
Fresh deli meats include cold cuts, bologna, headcheese and bacon.
Our beef products are burgers, New York and ribeye steaks, sirloin steaks, prime rib steak and roasts, tenderloin, round roast, cross rib roast, lean ground beef, stew meat, short ribs and beef jerky.
Our pork selection includes pork chops, smoked chops, loin roast, pork roast, side pork, leg ham, ground pork, pork hocks and back ribs.
We have bison hamburger patties, ground bison and bison steaks in stock.
We also carry farm raised chickens and turkeys, and chicken breasts.
Other store front products include: 
• Harvest wieners and bologna
• Assorted deli loaves
• Dry salami
• Cheese – mild, medium, old, spicy, herb
• Cabbage rolls and perogies
• Dry ribs
• Breaded chicken pieces
• Chicken wings
Our full list of products and prices are available below.
Additionally, we sell locally sourced eggs, honey, jam, sauces and spices, as well as sausage making and smoker supplies. Please see in store for pricing and availability.
Cutting & Wrapping: $0.95/lb ($85 minimum charge)
Sausage making: $2.25/lb (cheese, jalapeños= extra charge)
Ground pork (70/30): $3.49/lb
Jerky making: $7.00/lb